04.08.2020
In an agreement that the Firm negotiated last year between our client, the Fair Housing Center of Central Indiana (FHCCI), and First Merchants Bank, the bank agreed to make a donation to support fair lending education and outreach efforts in Indianapolis.
This week, some of the efforts supported by those funds rolled out into Indianapolis.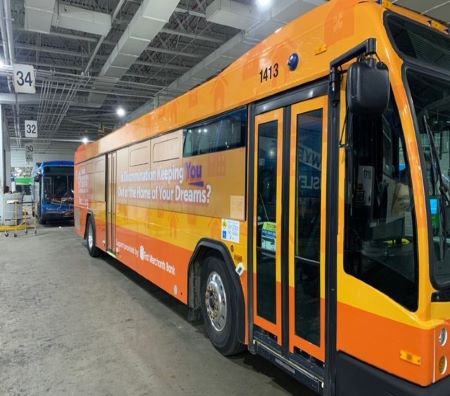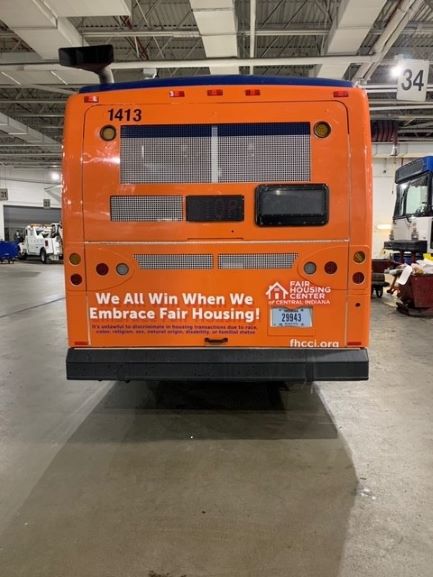 In partnership with IndyGo, the local bus system, the FHCCI is providing the community with a fair housing themed bus, plus a series of bus panels and bus cards with fair housing and fair lending messages on other buses that will be seen throughout Indianapolis through the fall. Exterior panels and cards will also appear on other buses with fair housing messages that encourage riders to contact the FHCCI for assistance.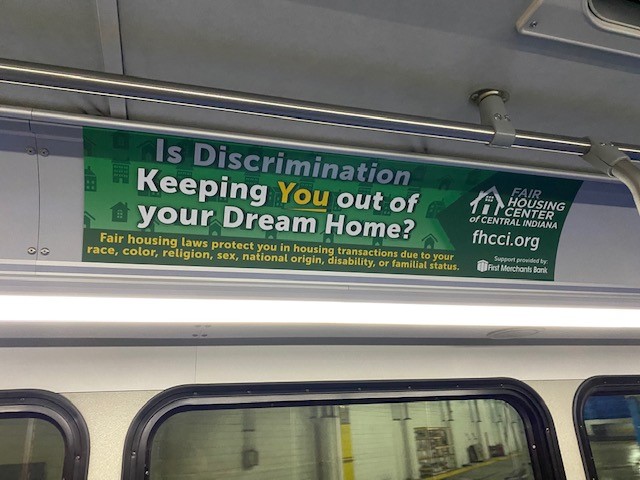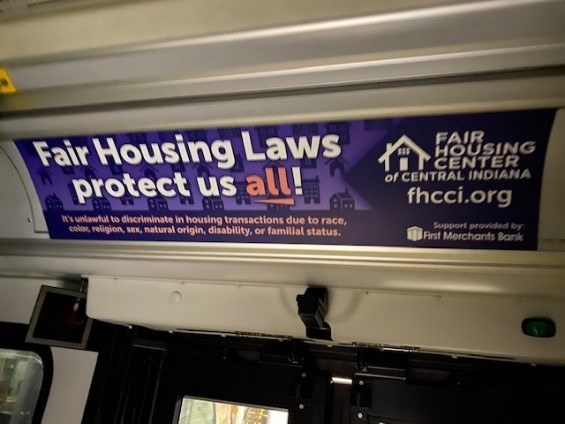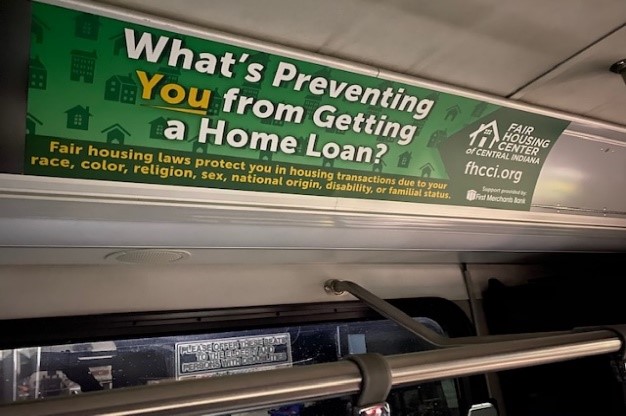 Amy Nelson, FHCCI Executive Director, described the agreement this way: "The FHCCI and First Merchants Bank have created a roadmap for other financial institutions that are seeking to expand access to credit in underserved areas and ensure that every individual, group, and community enjoys equal housing opportunity and access in a bias-free and open housing market." More information about the agreement is here: https://www.relmanlaw.com/news-157.
The fair housing bus will be on the road through May; new panels will appear during the summer. The interior cards will run in a series of buses into the fall. An upcoming effort also supported by the donation is a series of videos on fair lending, with the first video, A History of Redlining in Indianapolis, to launch this month during Fair Housing Month.